Twokinds Online is an online mmorpg based on the webcomic, TwoKinds!
Twokinds Online brings to life the world of the comic where you can live a fantasy life. The game focuses on community interaction, item crafting through minigames, commerce, and exploring the world. Leave your legacy by retiring and passing your skills on to a new character.
The game is a virtual world built using Unity and SpatialOS.
Job Based Questing System
Jobs for different buildings/shops based on time of day. Bakery needs bread made in the morning, materials for cooking in the afternoon for the next day. Merchant's Guild needs goods moved or rare items. Player's can also generate quests for themselves or their Guild. Usually raw materials, items, hunting.
Player Economy
Player selling goods from their shop can set the price with recommended market prices. Goods will be listed in current kingdom's currency with currency exchangers facilitating currency exchanges for current relative values.
Player Housing
All but the main city buildings can be owned by players or their guild, and can be rebuilt or expanded. Zoning will make sure there are always shops and other building types to be available for other players to use.
Crafting
Crafting keeps the economy going by creating new goods. Minigame focused using crafting stations and tools. Minigames determine success and quality of items.
Combat
Skills based, class-less combat system. Will have to watch out for stun locking, focused more on one-on-one combat.
Permadeath
Level resets on death, skill pass on to the next generation. Allows for character name and appearance changes between lives.
Twokinds, the webcomic has won Ursa Major Awards in 2010 and 2016
---
Videos
Video YouTube

Video YouTube

Video YouTube

---
Images
---
Logo & Icon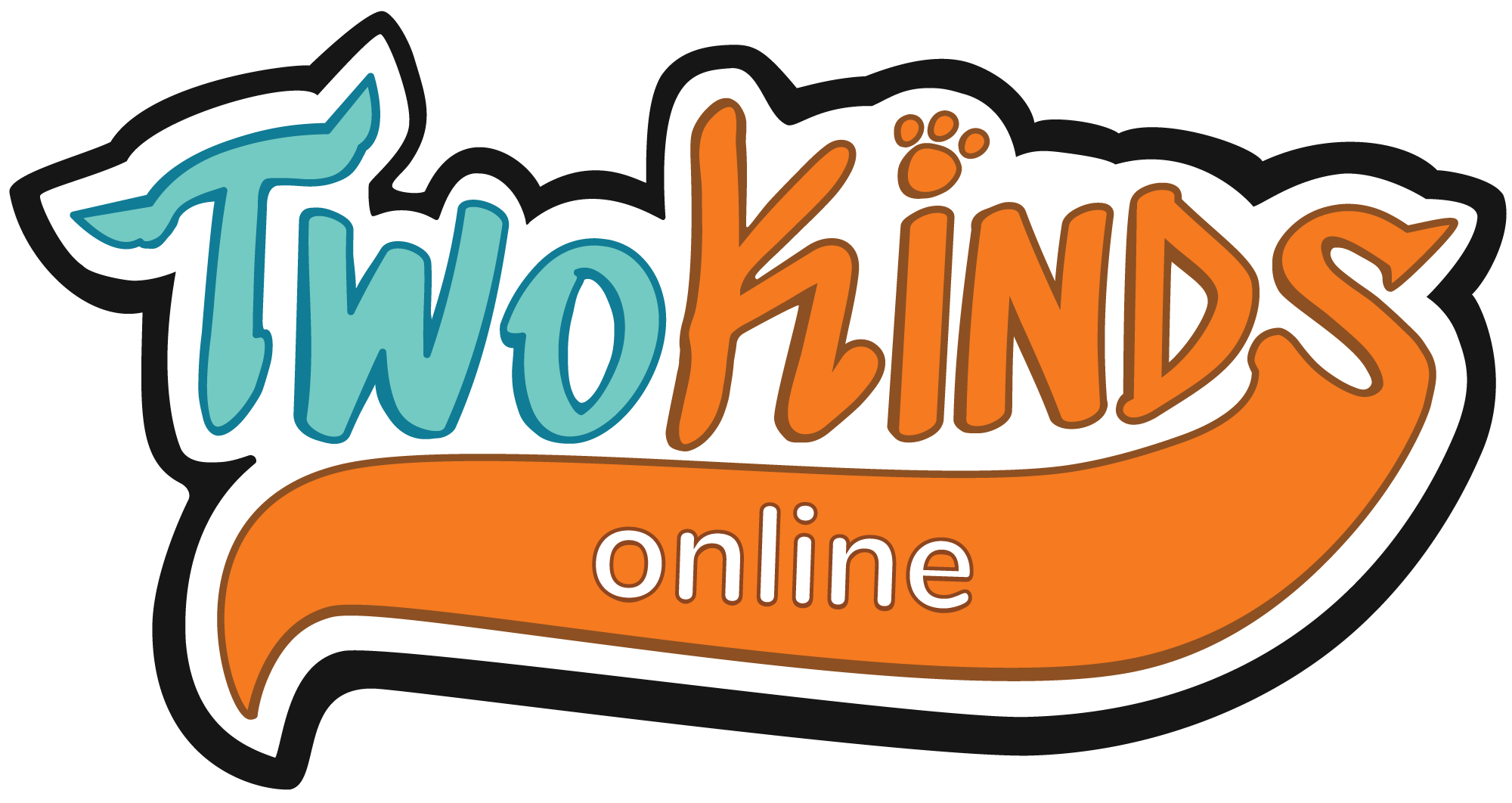 ---
Monetization Permission
Cookie Dragon Games allows for the contents of TwoKinds Online to be published through video broadcasting services for any commercial or non-commercial purposes. Monetization of videos created containing assets from TwoKinds Online is legally & explicitly allowed by Cookie Dragon Games. This permission can be found in writing at https://www.cookiedragon.games/games/index/twokinds-online.
---
Additional Links
Game Twitter
https://twitter.com/twokindsonline
Steam Store Page
https://store.steampowered.com/app/690100/TwoKinds_Online/
Article
"Community spotlight: Twokinds Online by Cookie Dragon Games."
- Improbable
"SpatialOS TwoKinds Online transforms a webcomic into an MMO"
- massivelyop.com
"TwoKinds Online Deploys AI and Combat Improvements"
- mmorpg.com
---
About Cookie Dragon Games
Boilerplate
Cookie Dragon Games is a small independent game studio of part time game developers. Judah Perez and Peter Rose are software engineers by day, game developers by night.
More information
More information on Cookie Dragon Games, logo & relevant media are available here.
---
---
❤️ Based on
presskit()
by Rami Ismail